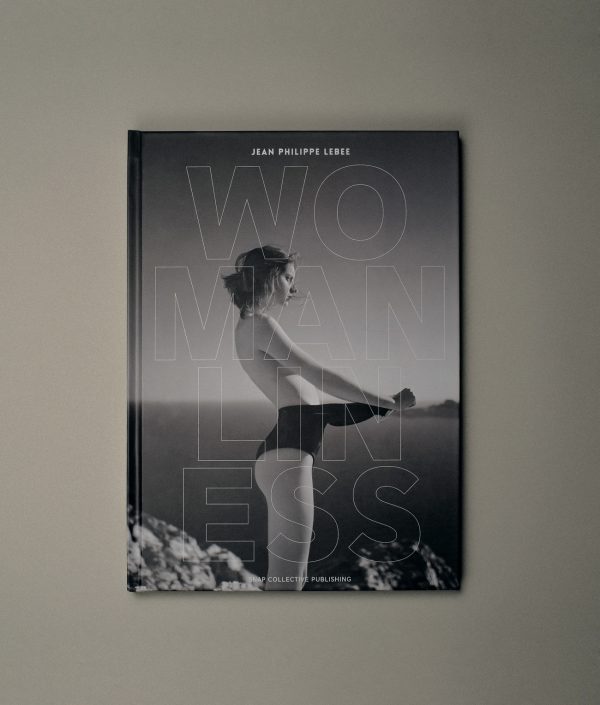 WOMANLINESS
60,00 €
Les 150 photographies sélectionnées pour « Womanliness » s'inscrivent au cœur du travail personnel de Jean-Philippe Lebée : un univers emprunt de douceur, de reliefs et de ce que le photographe perçoit comme l'essence de la féminité, avec ses détails, ses instants de délicatesse quotidienne, son ingénuité. Mode, portraits, paysages : argentique et numérique se relayent au service de la couleur et du noir et blanc, tandis que les textures, les silhouettes et les ombres sont habilement mises en valeur.
The 150 photos selected for «Womanliness» are at the heart of Jean-Philippe Lebée's personal work: a universe full of softness, relief and what the photographer perceives as the essence of femininity, with its details, its moments of daily delicacy, its ingenuity. Fashion, portraits, landscapes: analog and digital take turns in the service of color and black and white, while textures, silhouettes and shadows are skillfully highlighted.
Format : A4 size paper, 150g bright white gloss. Number of pages : 152. Languages: English and French. Signed by the photographer. Publisher : Snap Collective. Book
Tous les ouvrages seront soigneusement emballés et protégés dans un carton. Prévoir 3 semaines de délai entre la commande et l'envoi du colis. Possibilité de retrait à Paris. Numéroté et signé.